MICHELE BORBA, EdD
Michele is an educational psychologist with a doctorate in educational counseling and psychology and an M.A. in learning disabilities. She is the author of 24 books for parents and educators, including her most recent UnSelfie: Why Empathetic Kids Succeed in Our All-About Me World, as well as Building Moral Intelligence: 7 Essential Virtues That Teach Kids to Do the Right Thing, and The Big Book of Parenting Solutions. Michele is a TODAY contributor and spokesperson for major corporations with expertise in parenting, empathy, SEL, character development, bullying, and resilience. Visit Michele's website here. (Speaking February 24, 2021)
CHRISTINE CARTER, PHD

Christine is an author, speaker, and coach. Her books include The New Adolescence: Raising Happy and Successful Teens in an Age of Anxiety and Distraction, The Sweet Spot: How to Accomplish More by Doing Less, and Raising Happiness: 10 Simple Steps for More Joyful Kids and Happier Parents. A sociologist and senior fellow at UC Berkeley's Greater Good Science Center, Carter draws on the latest scientific research in psychology, sociology, and neuroscience to help her clients lead their most meaningful, joyful, and productive lives. Visit Christine's website here. (Speaking March 24, 2021)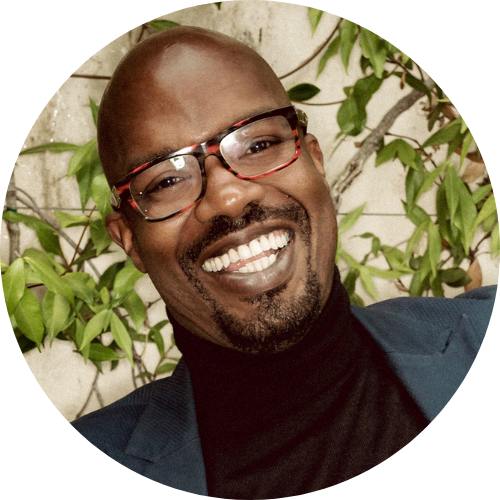 DONALD E. GRANT, JR., PSYD

Donald is an equity, diversity, and inclusion practitioner and mental health expert who serves in two Executive Director roles; one with his boutique training and consulting firm Mindful Training Solutions and the other at Pacific Oaks College's Center for Community and Social Impact (CCSI). Dr Grant has a long history of direct mental health service delivery and administrative oversight for foster care systems, child welfare programs, education systems and homeless mental wellness services. He is an international speaker and workshop facilitator, film and TV consultant and published author. His latest book,
Black Men, Intergenerational Colonialism and Behavioral Health: A Noose Across Nations
is available now.
Visit Donald's website here.
(Speaking February 17, 2021)
JANINE HALLORAN, LMHC

Janine is a Licensed Mental Health Counselor who has been working with children, teens, and their families for 20 years. She has been helping children and teens build their coping skills throughout her career in a variety of settings, including schools, mental health clinics and in her private practice. She is the author of the bestselling Coping Skills for Kids Workbook, and the host of the Calm & Connected podcast. Her work has been featured in the Boston Globe, Huffington Post, and The Skimm® Newsletter. Janine lives in Massachusetts with her husband and two children. Visit Janine's website here. (Speaking March 3, 2021)
NED JOHNSON
Ned is an author, speaker, and the founder of PrepMatters, an educational company providing academic tutoring, educational planning and standardized test prep. A professional "tutor-geek" since 1993, Ned has spent more than 40,000 one-on-one hours helping students conquer an alphabet of standardized tests. Ned has written for the New York Times, The Telegraph, U.S. News & World Report & The Washington Post. He is coauthor of Conquering the SAT: How Parents Can Help Teens Overcome the Pressure and Succeed and with Dr. William R. Stixrud of the national bestseller The Self-Driven Child: The Science and Sense of Giving Your Kids More Control Over Their Lives. Visit Ned's website here. (Speaking March 24, 2021)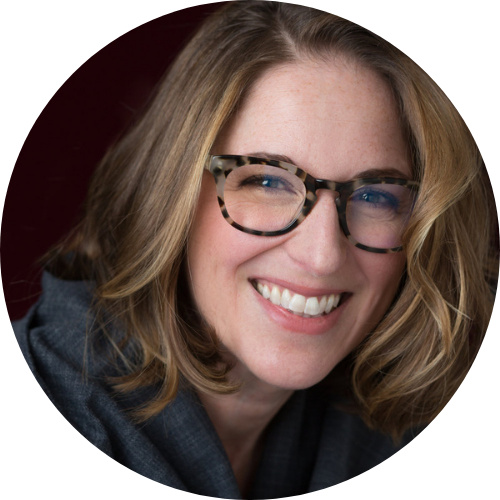 JESSICA LAHEY
Jessica writes about education, parenting, and child welfare for The Atlantic, The Washington Post and the New York Times and is the author of the New York Times bestselling book, The Gift of Failure: How the Best Parents Learn to Let Go So Their Children Can Succeed. A sought-after speaker, she is a member of the Amazon Studios Thought Leader Board and wrote the curriculum for Amazon Kids' The Stinky and Dirty Show. Her second book, The Addiction Inoculation: Raising Healthy Kids in a Culture of Dependence will be released in April of 2021. Visit Jessica's website here. (Speaking March 31, 2021)
MADELINE LEVINE, PHD
Madeline is a clinician, consultant, educator and speaker, and the author of New York Times bestselling books, Teach Your Children Well and The Price of Privilege. Her newest book is Ready or Not: Preparing Our Kids to Thrive in an Uncertain and Rapidly Changing World (Harper, February 2020). She is a cofounder of Challenge Success, a project of the Stanford Graduate School of Education that provides families and schools with the practical, research-based tools they need to create a more balanced and academically fulfilling life for kids. She also is a consultant to BDT & Company and their clients, a merchant bank that advises and invests in founder and family-led companies.  She lives in San Francisco with her husband and is the proud mother of three adult sons and their expanding families. Visit Madeline's website here. (Speaking February 24, 2021)
KATHERINE REYNOLDS LEWIS

Katherine is a journalist, parent educator and author writing on children, parenting, education, mental health, science, race, gender, disability, and equity. Her award-winning book
The Good News About Bad Behavior: Why Kids Are Less Disciplined Than Ever — And What to Do About It
is based on the most-read article ever published by Mother Jones. An MIT Knight science journalism fellow for 2020-21, Katherine's work has also appeared in The Atlantic, New York Times, Parents, Washington Post and Working Mother. Katherine holds a BA in physics from Harvard and is a certified parent educator with the Parent Encouragement Program in Kensington, Md. The daughter of a Singaporean immigrant and a Wisconsinite, she lives in a multiracial, multigenerational household with her husband Brian and their three children in the Washington DC area.
Visit Katherine's website here
. (Speaking March 3, 2021)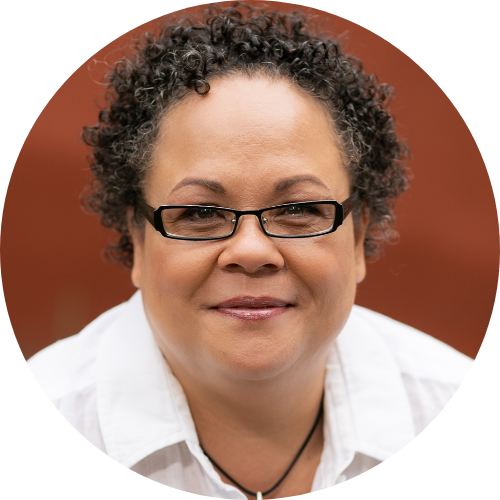 JULIE LYTHCOTT-HAIMS, JD, MFA
Julie is a speaker, activist, and the author of the New York Times bestselling anti-helicopter parenting manifesto How to Raise an Adult. Her TED Talk on the subject was one of the top talks of 2016, and in 2020 she became a regular contributor on parenting for CBS This Morning. Her second book is the critically-acclaimed and award-winning memoir Real American, on being Black and biracial in white spaces. Julie is a former Stanford dean and corporate lawyer, and sits on the boards of Common Sense Media, Global Citizen Year, Foundation for a College Education, and Lean In. Her forthcoming book is Your Turn: How to Be an Adult. Visit Julie's website here. (Speaking March 31, 2021)

COURTNEY MACAVINTA
Courtney is co-founder and president of The Respect Institute, whose mission is to give youth and their influencers tools to build self-respect so they can end cycles of disrespect and thrive. An award-winning writer and co-active coach, Macavinta has created the Respect Rally for youth, a popular blog RespectRx and best-selling book, RESPECT. She's been featured by CNN, ABC, National Public Radio, USA Today, Teen Vogue and others, and has partnered with organizations such as Girl Scouts of the USA and Derek Jeter's Turn 2 Foundation. She was invited to the White House in 2010 based on her work in domestic violence prevention. Macavinta has a B.A. in journalism from San Francisco State University and is a certified co-active coach (CPCC) through the renowned Coaches Training Institute as well as a graduate of its Leadership Program. (Speaking March 10, 2021)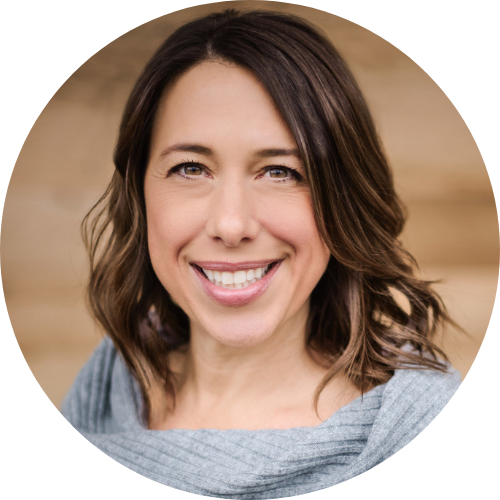 DEBBIE REBER, M.A.

Debbie is a parenting activist, New York Times bestselling author, speaker, and founder of TiLT Parenting, a top resource and podcast for parents raising neurologically atypical (differently wired) children. A regular contributor to Psychology Today and ADDitude Magazine, Debbie's newest book is Differently Wired: Raising an Exceptional Child in a Conventional World. Prior to launching TiLT, Debbie spent more than fifteen years writing books for women and teens, including Doable: The Girls' Guide to Accomplishing Just About Anything, and Chill: Stress-Reducing Techniques for a More Balanced, Peaceful You. She is frequently interviewed about education, understanding, and support for neurodivergent children. Visit Debbie's website here. (Speaking February 17, 2021)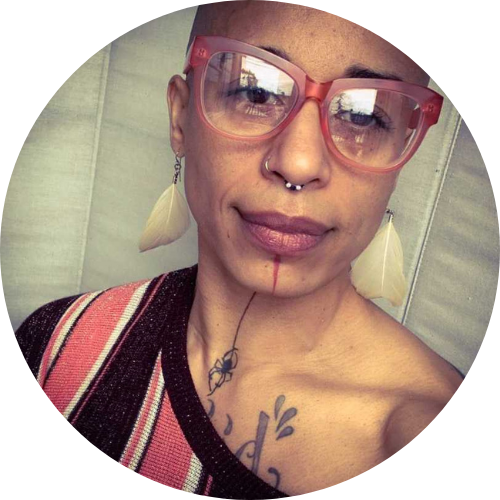 IGNACIO G. HUTIA XEITI RIVERA, M.A.

Ignacio is a cultural sociologist with expertise in sexual trauma and healing for marginalized populations. Ignacio (they/them) is a Queer, Trans/Yamoká-hu/Two-Spirit, Black-Boricua, and Taíno activist. They are an internationally known speaker, educator, writer, and performer with over 20 years of experience on multiple fronts, including economic justice, anti-racist, mujerista, LGBTQI2S, and sex positive movements. Ignacio's work is influenced by their lived experience of homelessness, poverty, and sexual trauma and is focused on providing educational opportunities geared toward the sexual liberation of transgender, gender variant, and queer people of color. As the Founder and Executive Director of The HEAL Project, Ignacio is on a mission to prevent and end childhood sexual abuse through healing the wounds of sexual oppression and embracing sexual liberation. (Speaking March 10, 2021)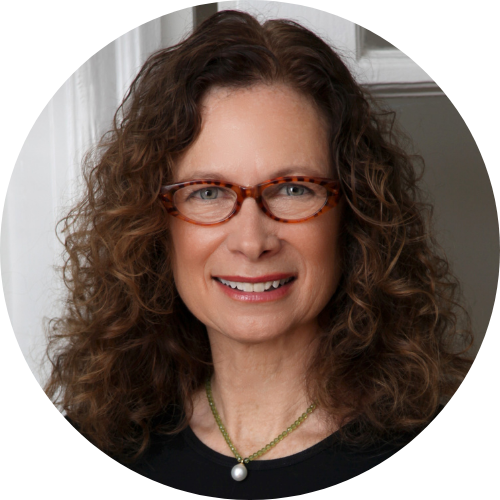 CATHERINE STEINER-ADAIR, EDD
Catherine is a clinical psychologist and consultant to schools, and author of the award-winning The Big Disconnect: Protecting Childhood and Family Relationships in the Digital Age. She is an expert in child development, education, and family relationships, and a frequent keynote speaker and workshop leader for parents, educators, health professionals and industry leaders worldwide. She works with school leaders to develop initiatives that strengthen resilience and all the elements of wellbeing, adapting best practices in using technology while minimizing the risks it poses at school and home.  Catherine was for 20+ years a Clinical Instructor and Research Associate at Harvard Medical School, and has been a resource for the media throughout her career. Visit Catherine's website here. (Speaking March 17, 2021)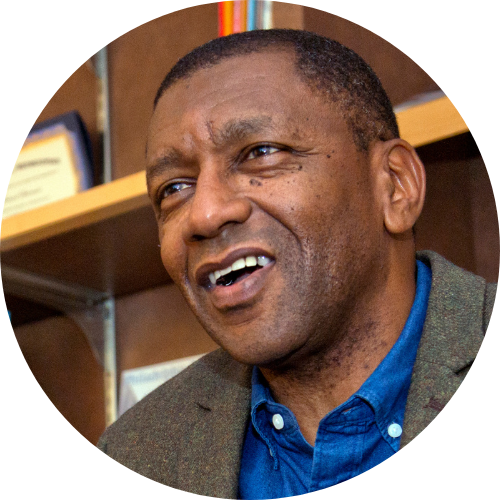 HOWARD C. STEVENSON, PHD

Howard is the Constance Clayton Professor of Urban Education, Graduate School of Education, University of Pennsylvania. He is Director of the Racial Empowerment Collaborative, promoting racial literacy in education, health, and community institutions and Co-Director of Forward Promise which provides funding to culturally responsive community based organizations serving the health needs of boys and young men of color. His research focuses on helping children and adults develop and use assertive coping strategies during face-to-face microaggressions. Key to this racial healing work is the use of culture to reduce in-the-moment threat reactions, increase access to memory, physical mobility, and voice, and prevent long-term health detriment. (Speaking March 17, 2021)
Parenting in Place is a unique live masterclass series featuring prominent thought leaders in parenting, neuroscience, education, and well-being. The series initially came together in summer 2020 in response to the challenges families were facing while quarantining, social distancing, and remote learning, and in an era of heightened racial strife. Read more here.