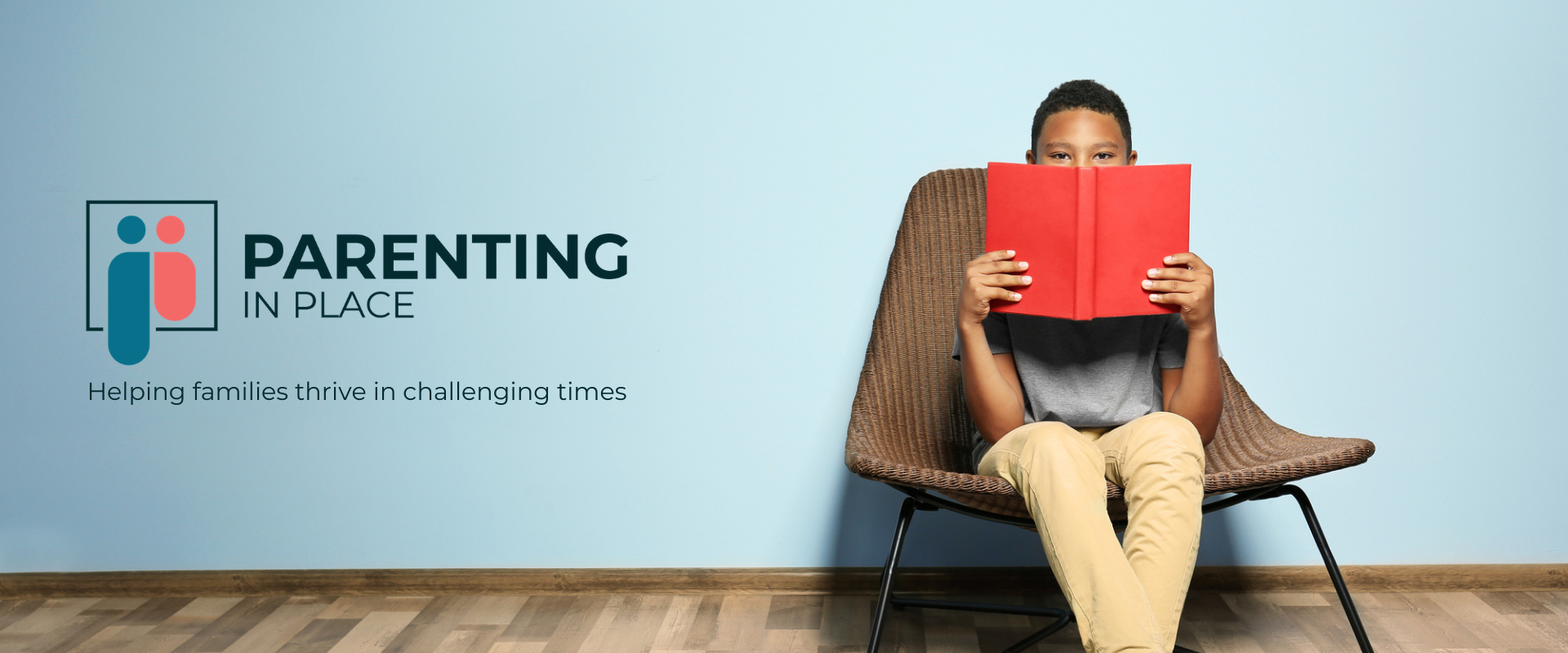 8-week Fall Masterclass Series runs from November 17 – January 19


ARE YOU…

Worried about your child's education in this unprecedented school year?
Burned out and struggling to manage your moods, energy, and mental well-being?
Concerned about setbacks in your child's social and emotional development?
Seeking support in talking with children about race, divisiveness in politics, and other challenging subjects?
Craving practical strategies for helping your child (and your family) thrive and prepare for what's next?

We're here for you.
Join a group of experts in parenting, well-being, and neuroscience for three months of support. We're here to answer your questions, validate your feelings, and help you find resilience. Unlike other parenting conferences that flood you with free content for a few days, and charge for longer viewing, we offer extended access to videos, PDFs, and our experts for a one-time, low price.
FALL 2020 MASTERCLASS SCHEDULE
(Tuesday nights, 8pm ET/5pm PT, beginning November 17)
WEEK 1 / NOVEMBER 17: A Conversation on Screens and Social Media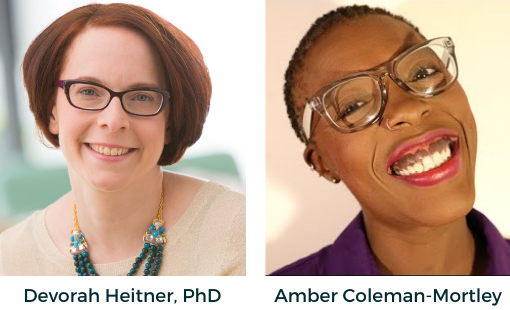 Kids are spending more time navigating media landscapes and virtual spaces. Although it's important for parents to help kids process news and online behavior, many parents have questions about how to do this in a practical and productive manner. What should we do when kids witness something traumatic online? Which skills will equip our kids to stand up against hate speech and racist content? How can we support kids as they take their civic passion online? What strategies will reinforce positive tech use over harmful or time-wasting tech time? In this webinar, Amber and Devorah provide helpful tips and insights into establishing family habits that encourage positive engagement on all online platforms – social media, online media, video games and more.
WEEK 2 / NOVEMBER 24: A Conversation on Designing Your Life
Christine and Laura will support parents in navigating a holiday season unlike any other and adopting healthy time management habits to thrive through the rest of the pandemic. This includes setting expectations (yours and kids') and planning ahead to anticipate the emotional highs and lows. They will offer tips for prioritizing, setting boundaries and saying no to requests that would push you over the edge — so that you can say yes to choices that honor your values.
WEEK 3 / DECEMBER 1: A Conversation on Parenting Adolescents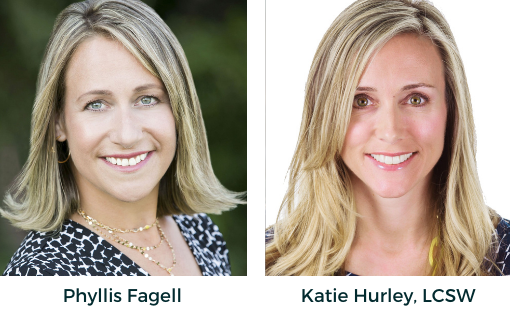 Katie and Phyllis will discuss the joys and challenges of parenting adolescents, suicide prevention and coping with anxiety. They will share strategies for handling school stress, friendship woes and talking about important issues, from sex and drugs to online behavior and values.
WEEK 4 / DECEMBER 8: A Conversation on Young Children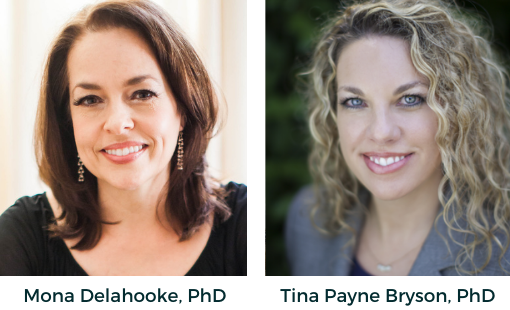 Tina and Mona will bring compassion, humor and science to the challenging — and crucial — task of raising the youngest children, infants to kindergarten age. They'll offer strategies for relationship building and managing tantrums, with a focus on co-regulation and understanding children's behavior as communication and a reflection of their stress response. This session will help parents find our own rhythm and trust ourselves as we support our child's development around sleeping, eating, potty training, discipline and more. The authors of The Bottom Line for Baby and Beyond Behaviors will help parents manage our own reactivity in this very intense and demanding phase.
WEEK 5 / DECEMBER 15: A Conversation on Race, School Culture and Anti-Racist Parenting Support
Cornelius and Rosetta will discuss raising anti-racist kids, engaging in courageous conversations and building inclusive communities. We are raising children amid current realities of political polarization, hate crimes and policies that disproportionately impact People of Color, immigrants, transgender people and others. The conversation will offer advice for parents seeking to engage across difference, build empathy and commitment to equity, and listen to children as they try to make sense of the world.
WEEK 6 / JANUARY 5: A Conversation on Children's Social and Emotional Well-Being
Audrey and Nefertiti will share tools for parents to help children develop their social and emotional intelligence, even in a time of social isolation and physical distancing. They'll discuss conflict resolution, improving self-regulation and debriefing kids on traumatic events, including racism and current events. Parents will leave this session more confident in their ability to support their children's friendships, relationships and emotional well-being.
WEEK 7 / JANUARY 12: A Conversation on Expectations, Homework, and Executive Function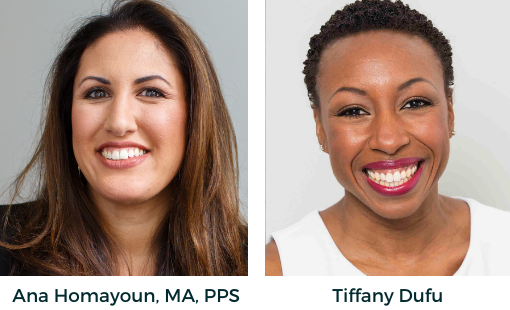 Ana and Tiffany will offer parents compassion and strategies for managing the pressure of expectations: the school, the neighbors', and our own. They'll give guidance on setting limits, supporting homework and building children's executive function — and how to know when to drop the ball. Their advice will help parents enforce structure and healthy limits, while acknowledging the realities of this unusual school year. Parents will leave the session with new ideas for everything from screen rules to supporting kids in organizing schoolwork and managing their own time and mindset.
WEEK 8 / JANUARY 19: Moderated Town Hall
The last week of the series will be a virtual, moderated Town Hall featuring a number of our speakers responding to the most pressing concerns and questions from the Parenting in Place community. Moderated by Ned Johnson. Speakers to be announced soon.
What Summer attendees are saying
The Summer PIP Masterclass Series was truly life changing for me and my family. Thank you for your time, effort and thoughtfulness in creating such a meaningful and useful series. I am looking forward to the fall series.
Thank you! This series has been superb. It is making parenting feel much less alone at the moment. I'm also a teacher and have sat through/participated in SO much professional development over the years. What you're offering is really the best of the best!
The series was absolutely outstanding. I cannot thank you enough for the wonderful and super practical advice. I have listened to some of the webinars several times. Would love to sign up for a new series.
It was AMAZING! Such talented and knowledgeable speakers. I feel like I took a summer course for a great price. Thank you so much. I am a School Counselor and it was extremely helpful information.
I love the community, the sense that I am not in this alone. It seriously was a major major factor that got me through the tough months early in the pandemic. Please please continue in the Fall!!!
I am truly grateful to be able to participate in the PIP Master Class Series. Engaging, thoughtful and insightful speakers presented in a supportive and inclusive arena. Thank you.
​Join us now for just $49, and get 3 bonuses!
8 LIVE WEBINARS

8 weeks of live programming, including Q&A, and a downloadable PDF of takeaways and resources.
BONUS BUNDLE
Bonus Bundle of content​ from our experts, including PDF downloads, templates, webinars, and more.
2 SUMMER VIDEOS

Replays of two webinars from the Summer masterclass series: Back to School and Finding Peace

FACEBOOK GROUP

Access to a closed Facebook group​ to reflect and connect with others through the duration of the event.

We want to make this event accessible to as many people as possible, and recognize the difficult position many families find themselves in these days.
We're offering
8 live, interactive 75-minute long masterclasses, the bundle of bonus PDFs, webinars, and resources, and participation in a private Facebook group for a one-time low price of $49.

Click below to register

A limited number of scholarships are available. Please contact Julie Lythcott-Haims for more information.
The Parenting in Place masterclass series is unique because:
Our live presentations address the day's issues and allow plenty of time for your questions.
The event is by authors for authors, so all our presenters are engaged, committed and compensated for their time.
We aim to be an anti-racist organization and intentionally seek speakers with a range of identities.
You enjoy extended support, with access from Nov. 17 through Feb. 17.
GIVING BACK
A portion of the proceeds will be donated to several charities to support Covid-19 and social justice related work.
Parenting in Place is a unique live masterclass series featuring prominent thought leaders in parenting, neuroscience, education, and well-being. The series initially came together in summer 2020 in response to the challenges families were facing while quarantining, social distancing, and remote learning, and in an era of heightened racial strife. Read more here.