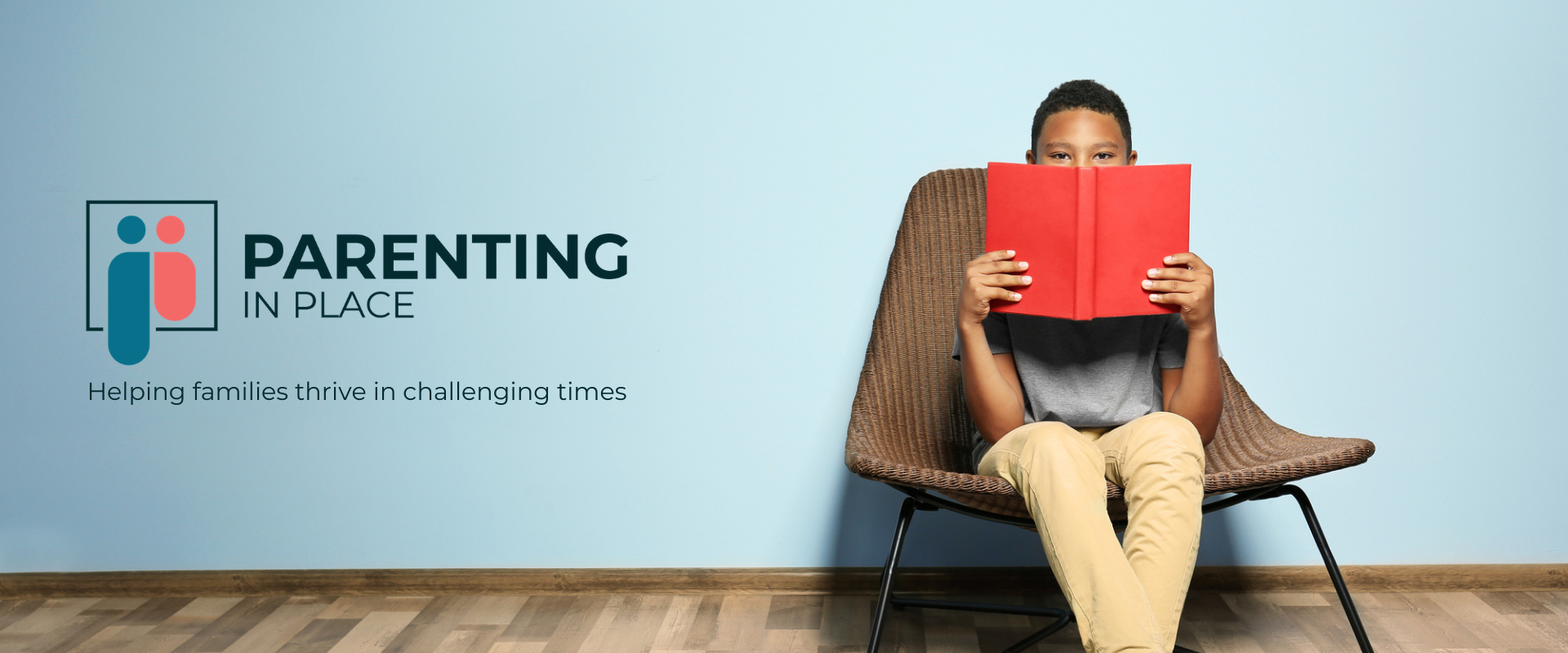 WINTER 2021 MASTERCLASS SCHEDULE
(Live event is now closed, but recordings are accessible through May 7)
WEEK 1 / FEBRUARY 17: A Conversation on Mindfulness, Mental Health, and Anxiety (with Debbie Reber and Donald E. Grant, Jr.)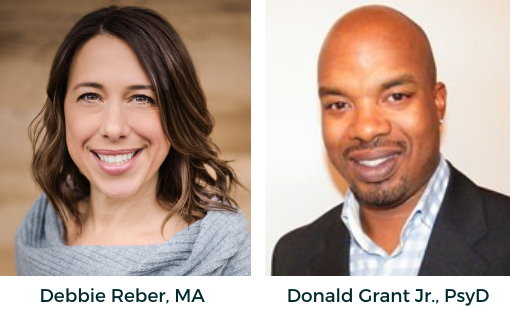 Donald and Debbie will discuss mindfulness tools for managing parental stress and anxiety — and ways to support children in this unusual time. They'll offer suggestions on making self-care a priority and supporting your own mental health as a key parenting strategy.  We all want to show up in each of our roles at our best.  Improving awareness and attention to our mental wellness allows us to maximize success for ourselves, our families and our communities. Sponsored by the American Camp Association.
WEEK 2 / FEBRUARY 24: A Conversation on Raising Resilient Kids (with Michele Borba and Madeline Levine)
While our kids are more accomplished, better educated, and (many are) more privileged than ever before, they are also more stressed, unhappier, and struggling with anxiety, depression, and burnout at younger and younger ages. And then came the pandemic. Madeline Levine, Ph.D. and Michele Borba, Ed.D. offer proven traits that will safeguard our kids for what lies ahead. You'll learn what science says are the traits that set Thrivers apart and set them up for happiness as well as greater potential later in life in their new uncertain world. And you'll also hear simple ways to teach your kids how to cope today so they can thrive tomorrow. Sponsored by the Chicago Children's Museum.
WEEK 3 / MARCH 3: A Conversation on Motivation, Stress, and Screens (with Janine Halloran and Katherine Reynolds Lewis)
Janine and Katherine will talk about how to recognize when something's not working and adapt. They'll offer suggestions for using routines and the rhythm of the seasons to support your family in restoring your energy and dealing with stress. As we enter an unusual testing season, they'll offer strategies for reducing anxiety and keeping it in perspective.
WEEK 4 / March 10: A Conversation on Sex and Gender (with Courtney Macavinta and Ignacio Rivera)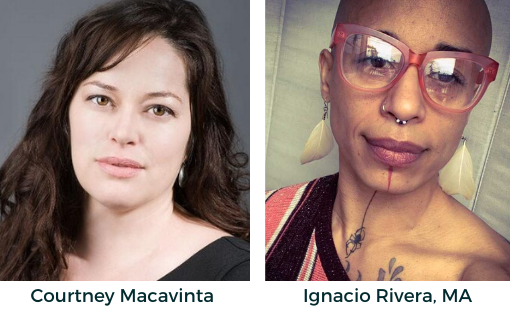 Courtney and Ignacio will discuss sex education and talking to kids about puberty. They'll offer suggestions for raising and supporting queer kids and allies, and how honest conversations with our children can be their best protection against abuse. Parents will leave this webinar feeling more confident about having open dialogue with their children about sex, puberty, gender identity and sexual orientation.
WEEK 5 / MARCH 17: A Conversation on Raising Ethical Children (with Catherine Steiner-Adair and Howard Stevenson)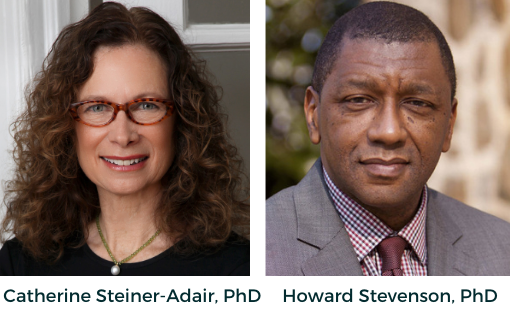 Dr. Catherine Steiner-Adair and Dr. Howard Stevenson will share guidance on talking to kids about race and equipping them to be anti-racist, both for BIPOC children and white kids. They'll discuss parenting around difference, whether disability, LGBTQ or racial identity, in order to empower children and hold space for them developing their own identity. This webinar will offer advice on raising kids to be allies, using mindfulness to better manage diversity conflicts, to make a difference in the world, to seek equity, while also of course staying safe and protecting both their mental health and energy but also their physical safety given how divisive the world is.
WEEK 6 / MARCH 24: A Conversation on Teenagers (with Christine Carter and Ned Johnson)
Join Christine and Ned for a conversation about what makes adolescents both a great joy and also incredible challenge to parent. Learn how to work with your teens (and preteens, and young adults — adolescence is a long life-stage) rather than on them so that they can fulfill their greatest potential. Cultivate best practices to foster healthy motivation, stress tolerance, and, dare we say it, joy!
WEEK 7 / MARCH 31: A Conversation on Big Kid Issues (with Jessica Lahey and Julie Lythcott-Haims)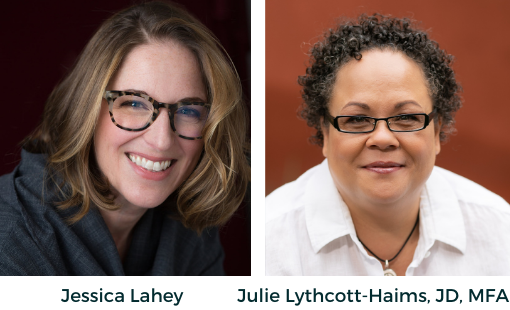 Julie and Jessica will discuss how to send our children off into the world, ready to engage whatever comes their way without resorting to the escape of drugs and alcohol, with all the skills they need to be resilient, sustain motivation and build independence. Julie will share insight from her new book, YOUR TURN: How to Be an Adult, on facing pervasive insecurities―from the terror of being in charge to quandaries about how to achieve financial independence, cope with traumas, or discover what gives us joy. Jessica will share research and advice from her new book, The Addiction Inoculation: Raising Healthy Kids in a Culture of Dependence, on the roots of substance abuse, who is most at risk, and practical steps for prevention. Sponsored by Ask, Listen, Learn, a program of Responsibility.org.
WEEK 8 / APRIL 7: Moderated Town Hall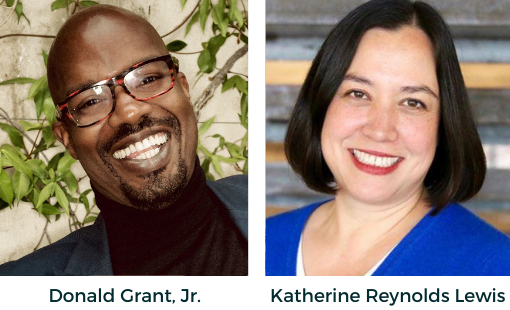 The last week of the series will be a virtual, moderated Town Hall featuring a number of our speakers responding to the most pressing concerns and questions from the Parenting in Place community. Featuring Donald Grant, Jr., Katherine Reynolds Lewis, and Tina Payne Bryson, and moderated by Debbie Reber.
What previous attendees are saying
The Summer PIP Masterclass Series was truly life changing for me and my family. Thank you for your time, effort and thoughtfulness in creating such a meaningful and useful series. I am looking forward to the fall series.
Thank you! This series has been superb. It is making parenting feel much less alone at the moment. I'm also a teacher and have sat through/participated in SO much professional development over the years. What you're offering is really the best of the best!
The series was absolutely outstanding. I cannot thank you enough for the wonderful and super practical advice. I have listened to some of the webinars several times. Would love to sign up for a new series.
It was AMAZING! Such talented and knowledgeable speakers. I feel like I took a summer course for a great price. Thank you so much. I am a School Counselor and it was extremely helpful information.
I love the community, the sense that I am not in this alone. It seriously was a major major factor that got me through the tough months early in the pandemic. Please please continue!
I am truly grateful to be able to participate in the PIP Master Class Series. Engaging, thoughtful and insightful speakers presented in a supportive and inclusive arena. Thank you.
​Join us now for just $49, and get 3 bonuses!
8 LIVE WEBINARS

8 weeks of live programming, including Q&A, and a downloadable PDF of takeaways and resources.
BONUS BUNDLE
Bonus Bundle of content​ from our experts, including PDF downloads, templates, webinars, and more.
2 FALL VIDEOS

Replays of two webinars from the Fall masterclass series: Anti-Racist Parenting and Parenting Adolescents

FACEBOOK GROUP

Access to a closed Facebook group​ to reflect and connect with others through the duration of the event.

We want to make this event accessible to as many people as possible, and recognize the difficult position many families find themselves in these days.
We're offering 8 live, interactive 75-minute long masterclasses, the bundle of bonus PDFs, webinars, and resources, and participation in a private Facebook group for a one-time low price of $49.
PLEASE NOTE: The live series is now over…registering below will provide you with access to recordings of all 8 events through May 7, 2021.

Click below to register
A limited number of scholarships are available. Please contact Julie Lythcott-Haims for more information.
The Parenting in Place masterclass series is unique because:
Our live presentations address the day's issues and allow plenty of time for your questions.
The event is by authors for authors, so all our presenters are engaged, committed and compensated for their time.
We aim to be an anti-racist organization and intentionally seek speakers with a range of identities.
You enjoy extended support, with access from February 17 through May 6, 2021.
GIVING BACK
A portion of the proceeds will be donated to several charities to support Covid-19 and social justice related work.
Parenting in Place is a unique live masterclass series featuring prominent thought leaders in parenting, neuroscience, education, and well-being. The series initially came together in summer 2020 in response to the challenges families were facing while quarantining, social distancing, and remote learning, and in an era of heightened racial strife. Read more here.