Coming Soon: Winter 2021 Masterclass Series
(Begins February 17, 2021)

WINTER 2021 MASTERCLASS SCHEDULE
(Wednesday nights, 8pm ET/5pm PT, beginning February 17, 2021)
WEEK 1 / FEBRUARY 17: A Conversation on Mindfulness, Mental Health, and Anxiety (with Debbie Reber and Donald E. Grant, Jr.)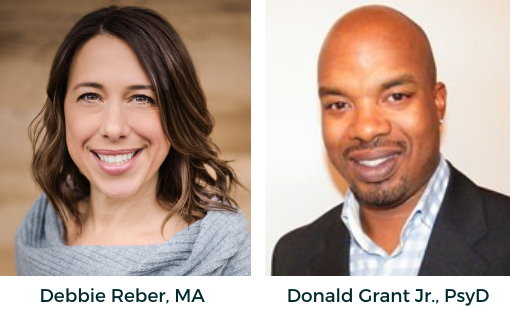 Donald and Debbie will discuss mindfulness strategies for managing parental stress and anxiety — and ways to support children in this unusual time. They'll offer suggestions on making self-care a priority and supporting your own mental health as a key parenting priority.  We all want to show up in each of our roles at our best.  Improving awareness and attention to our mental wellness allows us to maximize success for ourselves, our families and our communities. 
WEEK 2 / FEBRUARY 24: A Conversation on Thriving and Resilience (with Michele Borba and Madeline Levine)
Michele and Madeline will discuss the skills children need to thrive, especially right now. They'll offer actionable steps that parents can take to support their resilience and emerge from the pandemic stronger.
WEEK 3 / MARCH 3: A Conversation on Motivation, Stress, and Screens (with Janine Halloran and Katherine Reynolds Lewis)
Janine and Katherine will talk about how to recognize when something's not working and adapt. They'll offer suggestions for using routines and the rhythm of the seasons to support your family in restoring your energy and dealing with stress. As we enter an unusual testing season, they'll offer strategies for reducing anxiety and keeping it in perspective.
WEEK 4 / March 10: A Conversation on Sex and Gender (with Courtney Macavinta and Ignacio Rivera)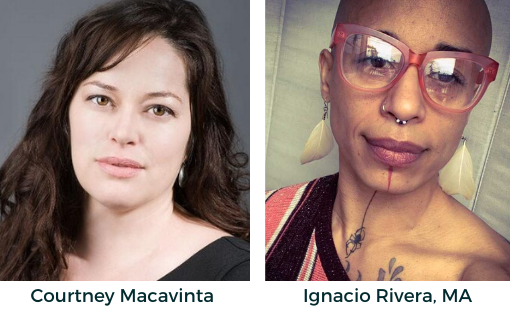 Courtney and Ignacio will discuss sex education and talking to kids about puberty. They'll offer suggestions for raising and supporting queer kids and allies, and how honest conversations with our children can be their best protection against abuse. Parents will leave this webinar feeling more confident about having open dialogue with their children about sex, puberty, gender identity and sexual orientation.
WEEK 5 / MARCH 17: A Conversation on Raising Ethical Children (with Catherine Steiner-Adair and Howard Stevenson – invited)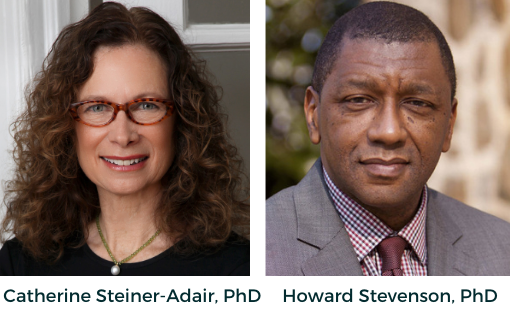 Learn about raising anti-racist children and parenting around difference from the authors of Promoting Racial Literacy in Schools: Differences That Make a Difference and The Big Disconnect: Protecting Childhood and Family Relationships in the Digital Age.
WEEK 6 / MARCH 24: A Conversation on Teenagers (with Christine Carter and Ned Johnson)
Join Christine and Ned for a conversation about what makes adolescents both a great joy and also incredible challenge to parent. Learn how to work with your teens (and preteens, and young adults — adolescence is a long life-stage) rather on them so that they can fulfill their greatest potential. Cultivate best practices to foster healthy motivation, stress tolerance, and, dare we say it, joy! 
WEEK 7 / MARCH 31: A Conversation on Big Kid Issues (with Jessica Lahey and Julie Lythcott-Haims)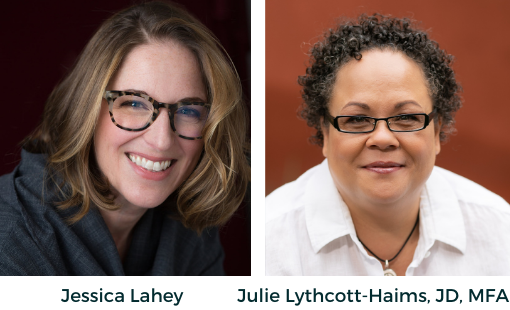 Julie and Jessica will discuss how to send our children off into the world, ready to engage whatever comes their way without resorting to the escape of drugs and alcohol, with all the skills they need to be resilient, motivated and independent. Julie will share insight from her new book, YOUR TURN: How to Be an Adult, on facing pervasive insecurities―from the terror of being in charge to quandaries about how to achieve financial independence, cope with traumas, or discover what gives us joy. Jessica will share research and advice from her new book, The Addiction Inoculation: Raising Healthy Kids in a Culture of Dependence, on the roots of substance abuse, who is most at risk, and practical steps for prevention.
WEEK 8 / APRIL 7: Moderated Town Hall
The last week of the series will be a virtual, moderated Town Hall featuring a number of our speakers responding to the most pressing concerns and questions from the Parenting in Place community. Moderator and speakers to be announced soon.
Parenting in Place is a unique live masterclass series featuring prominent thought leaders in parenting, neuroscience, education, and well-being. The series initially came together in summer 2020 in response to the challenges families were facing while quarantining, social distancing, and remote learning, and in an era of heightened racial strife. Read more here.